The Habit Catalyst launch is just around the corner and we wanted to give you a sneak peek at what you can look forward to!
We are super excited to get this software in your hands and allow you do what you do best – COACH!
Client Overview
Take for example our Client Overview page. Here you can get a snapshot of how compliant all of your clients are, all at once.
You can see what habit they are working on, what their compliance percentage is for that habit as well as their overall suite compliance. You can even sort by these percentages to give you a quick view of your best clients as well as those who you need to reach out to.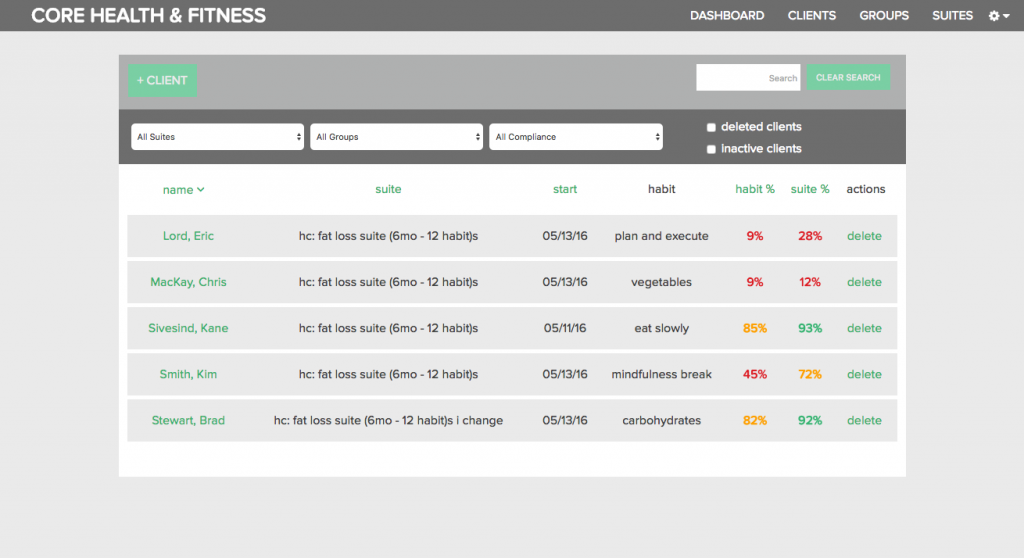 Pre-Loaded Suites
Habit Catalyst comes pre-loaded with a 6 month, 12 habit fat loss suite that you can start using with your clients right away.
Want to add in your own content??
You can copy and edit this suite so that it fits your gym and reflects your views.
Or you can just create your own set of habits and lessons!
We want to give you the framework but allow you to control the content your clients are receiving. We know that you know your clients better than we do, so you know what they need!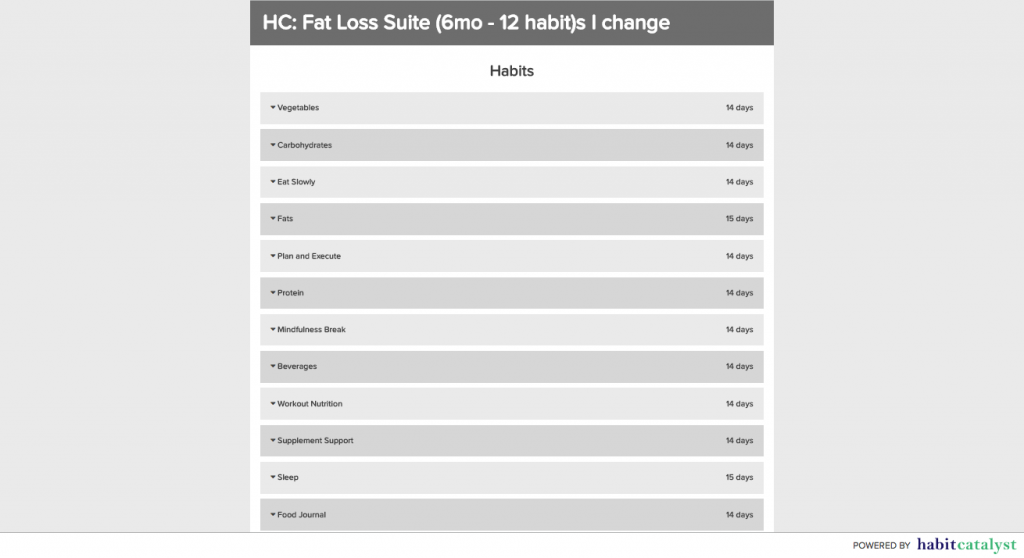 Individual Customization
Along those same lines, we also know that being a good coach means listening to your clients and adjusting to fit them. That is why we give you the ability to individualize and change the order of habits for all of your clients.
This means that if you have a check-in meeting with Sally and you guys agree that she needs to create better sleep habits, instead of waiting until that habit comes up down the road, you can make sure that is her next habit!
Just go to her client page and drag the sleep habit up! It's that simple!
You can change the order of any of the habits for each client based on their needs, not based on some pre-determined order that we decided.
From this page you can also view their compliance based on past habits as well as a calendar view for even more data.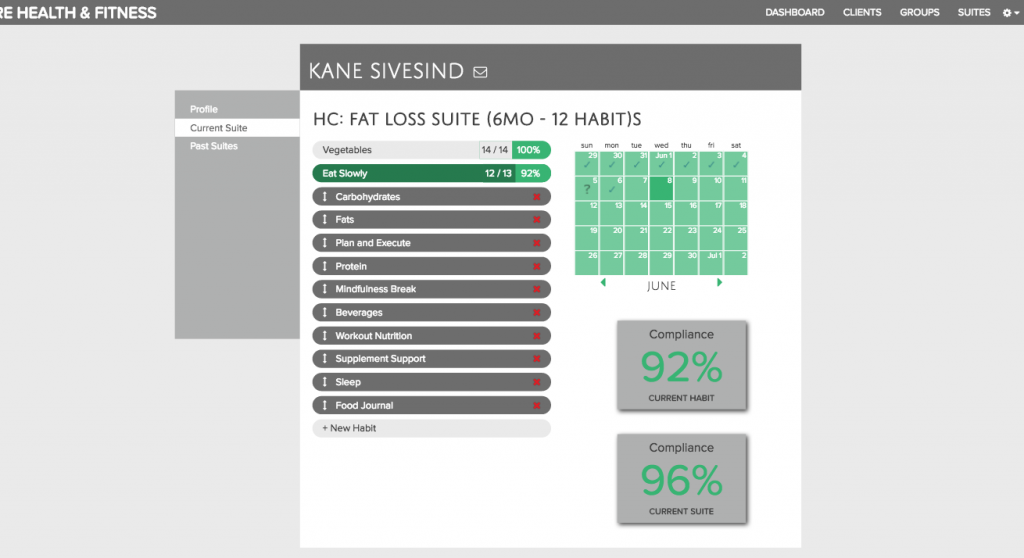 We hope this gives you a little more insight into the power and customization Habit Catalyst can bring to your coaching.
The launch in coming up in a matter of days so keep an eye out for our upcoming emails!